It's Spring and graduation season is in full effect. Your big day has finally come after 4 years of endless grinding and sleepless nights. Hair is done, shoes are picked out, the family is all here and you are ready to take that glorious walk across the stage. As you and your colleagues turn the tassel from right to left, it resonates that you are now a college graduate! Woo-hoo! Now comes the real deal Holyfield—landing that STEM position straight out of college.
If you are like me and didn't prepare months (or even a year) prior to graduation, landing that first STEM related job can be a drag fest. Getting an interview will take lots of leg work BUT it can be done. The main thing to remember when embarking on this journey is to not give up. That opportunity will show up and show out for you eventually.
Utilize your resources
The internet is free99. Usually companies have reviews on Glassdoor so after you apply, head on over and see what other people are saying about their interview process. There's usually a few reviews that are accessible without having to sign up. Depending on what area of STEM you plan on working in, you may have different criteria to meet. Make note of the job requirements and refer back to your textbooks (if you haven't sold them already), notes and procedures to stay abrupt on your craft.
Have your resume(s) ready
Yes, I said resumes…multiple ones! Make sure that you have resumes tailored for each type of position you are willing to work in. For me, I applied for many biology related positions (since that is what I majored in). From labs, to field work, and everything in-between a resume highlighting laboratory experience may not be suitable for a desk position logging in field samples or a teaching position. Which is why having more than one resume on hand is a good strategic move.
Even after you have landed a legit STEM related position, update your resume as you are gaining experience on the job. If you need help writing a resume check out the ladies over at Mertina Writing Services. They provide great resumes, CVs, and other valuable writing services for extremely reasonable prices.
SIS Tip: After submitting you resume, do some digging and find out who the supervisor/manager is for that position. NOTE This will take some time. If you haven't heard back from anyone, follow up in about 2-3 weeks (initial applying). Persistence is key because when the employer gets ready to conduct interviews, they will remember seeing your name. If you have already interviewed, send a thank you email to EVERY person that interviewed you after 24hrs.
Don't be a nagga muffin!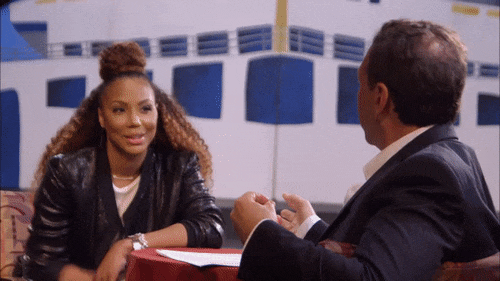 Network your Net worth
I know you have heard this phrase a gazillion times but that's because there is so much truth to it! If you have absolutely zero STEM related experience outside of your college curricula… start networking. Attend conferences, art shows, weekend expos, anything to get your name and face out there.
We've heard the saying that its not what you know, it's who you know and there is much validity in that statement. Positions in the Engineering and Mathematics fields will obviously require some (what you know), but in my experience (who you know) checked out in my favor! SOME employers are willing to train you how to do the job, they just want someone personable who is willing to learn THEIR way of doing things. In this case not much of what you know is required. Keep that thought in your head as you are on the job hunt.
Don't give up
Have you ever seen that picture with the guy digging for diamonds and as he is approaching he gives up? Don't be like him sis keep pushing. You will never know how close you are to your blessing if you give up easily.
What are some STEM survival tips you have?
---
This post was done in partnership with Mertina Writing Services, a premier academic writing service based out of Tennessee. With MWS, good writing is made easy. Check out their website for more information!
FOUNDER AND EDITOR
Hi My name is Kara and Welcome to Ladies Love STEM! I'm full-time graduate student and #STEMsis. When I'm not in the lab, I'm usually enjoying beautiful HotLanta. Here our goal is to provide women of color a space to motivate, encourage, and celebrate one another in STEM.